3 Lessons from Women Abroad
Traveling abroad has taught me some unique lessons, but most of all, the experience of watching other women thrive in business has left me amazed by the possibilities.
It's fair to say that you don't necessarily have to travel abroad to meet unique women but add some spice to the equation… it's just nice to get a different perspective when working with other cultures.
We recently shared some stories in the Becoming Alpha Podcast, so I recommend starting there if you haven't heard it yet.
If you're new here, let me share with you that in 2019, I decided to sell all my things and buy a one-way ticket to South America! I took the plunge because I felt that sense of freedom rising in me, and if I'm abundantly transparent, international business has always been a dream for me!
Depending on which countries I visited, I set out some time to research and reach out to as many women leaders as possible! At some point, I even contemplated reaching out to Costa Rica's Ex-president, Laura Chinchilla Miranda. Kidding (i did attempt - story for another day)...I decided to focus on business owners in the areas I was visiting.
I will also add that I am an introvert sometimes but a mission-focused (will get extroverted if necessary) kind of woman! With that in mind, if you are afraid to go out of your comfort zones, I hope that some of my journeys will inspire you to step out and be extroverted if needed.
Here are 3 Lessons I learned from women while traveling abroad:
Respect your schedule
Now, I feel the eye-rolls upon me as I write this but let me be clear if you don't respect your time - no one else will! At least, that's what an entrepreneur I met in Mexico made clear to me on my first meeting with her. She was running 2 minutes late; she greeted me, sat down, and said, "thank you for your patience," but you must understand I respect your time. It was the very first time I heard another woman be that straightforward with me about timing.
I was connecting with her about her business operations with non-profits and her travels to obtain funding. Our conversation revolved around making positive connections, knowing when to ask for money, but the key was "TIMING IS EVERYTHING." She broke down for me that she had built a reputation of being respected in her line of work because no one else had access to her schedule but her. She never missed any meetings, except that one time she funnily joked about because she still remembered the date. She also laughed and said that most men always try to push discussions to another time because they are busy, but "so am I," she expressed.
After three meetings with her, I realized that her time management skills made her exceptional in her business. She never over-extended herself or overbooked herself, and the people that worked with her showed her more respect because of it. She was also very strategic with "missed" or "Rescheduled" appointments. In a side conversation, she shared that missed appointments are a simple "not important enough to reschedule," and reschedules meant "not important enough to prioritize." I've tested this with my clients, and let's say my cancelations are minimal!
Saying is "No" is your biggest flex.
Brazilian entrepreneurs highly impressed me in their finesse of being transparent and not feeling guilty about it. Luckily I speak the language and could navigate through conversations. I had some learning curves when connecting with leaders because timing is not as important, but respecting decisions is a must! I observed discussions for an upcoming event that some leaders put together to educate young girls on sex, protection, and understanding their options. The flow of the conversation started smoothly until one of the leaders stood her ground and said, "this doesn't contribute to my business, and I won't be participating."
Why in the world would anyone that didn't want to partake in the event be present? I set up a connection with her after learning that she owned a company that donated tampons to schools, amongst other non-profits projects. In my meeting with her, I realized that non-profits sometimes have different agendas. Because she worked so closely with empowerment, she decided that the narrative of her company was not to be played with or used for someone else intention to take credit. BOLD! I felt a little silly because clearly, I had not fully understood all of the talking points in the initial meeting.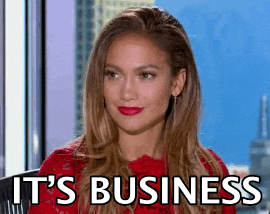 One thing was clear, learning to say "No" even when all the pressure and eyes are on you is a valuable key to driving your company in the direction of your intention and not the will of others. She was not the only one that left me impressed; another business owner also turned down collaboration opportunities because "it was a misuse of her time." At the same time, another said "No" to a merger because she didn't need to explain why she disagreed with the company's values. In other words, ladies, women are no longer saying "YES" to everything to be friendly or likable. They say "No" because it is the right thing to do for them, their business, or for no reason necessary. Stand your ground!
Trade your opinions for facts
Working with several personalities can be difficult in any workplace, whether you are in corporate or entrepreneurship. In every environment, conversations can often get heated because of opinionated responses. Not for these leaders in Peru! I met a columnist and an export expert while visiting Lima. They both had similar views, which led me to explore similar conversations to understand if these views were embedded in the culture or individuals. It's the culture!
The unique aspect of women leaders in Peru was that they conveyed their messages with facts instead of opinions. They left their judgments at the door and made no room for drama. One of them told me that in the hiring process for one of her district managers, she asked the candidates if she could do the job without allowing her opinions to cloud her judgment. Even for me, I felt a little of an outsider in this approach until I began exploring how it impacted the business. She showed me the exchange of people they dealt with on a day-to-day basis, plus the demand needed to ensure operations run smoothly. She also expressed her views on how opinions deflect real issues that need to be addressed within a company.
She gave me an example that changed my views on this approach. One of her male supervisors came to her on several occasions and said, "I don't believe this employee can handle this role," when she asked him to explain "why," he deflected with more opinions. After two months, she went to explore the role herself. She found that not only was the employee under a lot of pressure and was assuming the responsibility of the supervisor, but she was also receiving less pay than most of her colleagues.
She shortly fired the supervisor, bumped up the employee's compensation, and rewarded her with a probational role as temp-supervisor. The new supervisor provides a detailed analysis of how her employees are doing and their overall production metrics, which has increased their production numbers. When considering making decisions in business, maybe you'll think twice before leading with opinions and focus on the facts of each situation.
I hope these stories gave you some curiosity about expanding how you do business. It has, for me, and applying these lessons to my business has alleviated many stressors.
I'll be sharing how to make genuine learning connections soon; stay tuned, friends!
- JenRa
Jenny Ramirez is a business leader, mental health advocate, women empowerment activist, and writer on women's issues across the globe. She is an adventurous soul who enjoys exploring different cultures and connecting with women from different walks of life during her free time.