4 tips to getting paid what you deserve!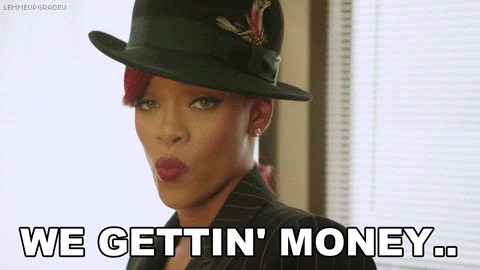 As bonus and salary conversations approach corporate America, I wanted to dive into negotiating the salary you deserve. Often as women, we fail to ask for our worth. Our male counterparts are often vocal about getting what they deserve, even when they are not entirely sure they deserve it. Too often, I settled for whatever I was offered when it came time for a new job, a promotion, or my yearly raise. It wasn't until we read "A Woman's Guide to Successful Negotiations" by Lee and Jessica Miller as part of the She Alpha Book Club that I realized I was leaving money on the table.
Here is what I learned from the book:
Negotiating is a skill - People are not born good negotiators; like any other skill, negotiating is gained by practicing. The lessons you learn from one negotiation will help you in your next negotiation and every one after that.

Confidence is key! - "Fake it until you make it." Act confident until you have gained sufficient confidence negotiating. That's what men do. Truthfully, they are just as uncomfortable with new situations as women; they don't show it. Do your homework. The better prepared you are, the more confident you will be.

Research - Begin by finding out everything you can about the people you are negotiating with and determining their interests. . There are many websites where you can make a salary comparison nowadays. Don't limit yourself, know your value, and be prepared!

Walk away - The most important tip for me was BE WILLING TO WALK AWAY: NO DEAL IS BETTER THAN A BAD DEAL. True luck does not consist in holding the best of the cards at the table; luckiest is he who knows when to rise and go home. —JOHN HAY
Walking away helped me close the deal on my last job negotiation, and I was able to get the exact salary I wanted. Don't be afraid to turn down an offer that doesn't suit you. We are in an employee's market right now, and companies are willing to pay top dollar for great talent. Don't get comfortable and make the jump if necessary!
To learn more great skills, be sure to check out our She Alpha Book Club, where we read books that empower women to own greatness.