'Tis the Season: Managing Holidays Madness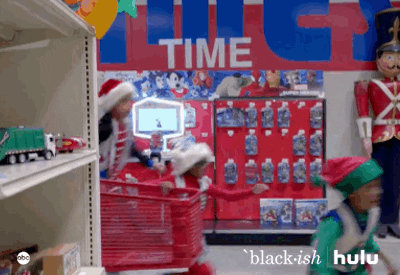 So many of us feel pressured to be jolly for the holidays season. To spend time with extended family and buy gifts. Unfortunately, the Christmas and New Year's traditions have become over-commercialized. It's all about the details, the decorations, the lovely tree, and the gifts under the tree.
As a little girl growing up in the Dominican Republic, the highlight of my Christmas was drinking hot ginger tea around the neighborhood bonfire (Las Fogata). Gifts were only given during Three Kings Day on January 6th, but gifts were not expectations that kids held their parents to. This holiday season, I challenge you to take it back to basics. Think about what matters to you and how you can let go of the stress and forced social interactions that come with this time of year.
Here are a few things I'm personally trying this year:
1. Keeping it small
My extended family gets together every year to celebrate the holidays. The gathering consists of almost hundreds of people. People that I most likely haven't talked to the entire year. This year, I plan to celebrate only with my immediate family and the people that genuinely care about me and mine. The truth is, this will not make a lot of people happy, and that's okay. People-pleasing is not part of my life purpose.
2. No material gifts
I have spent a lot of money on materialistic gifts that add no value to people's lives over the last few years. This time around, I want to gift people my company, experiences, and memories. I want to be present with those I love and enjoy them. Take lots of pictures and share laughs around the dinner table.
3. Setting clear boundaries
When you start doing things differently, it makes many people uncomfortable. However, standing your ground and setting clear boundaries with people will make your life easier. If they can't respect your decisions, it's a clear indication that you don't need them around.
I hope this holiday season brings you peace and the space to grow. May you find joy in the little things. I would love to hear what changes you are planning to implement this holiday season; share with me in the comments. Cheers!